Examples of My Storytelling Programs
Personal and Historical
My Father Was a Storyteller
Sam Schuman was a songwriter, musician, poet, and storyteller who made his living as an electrician. He lived through most of the last century in the developing urban landscapes of Philadelphia and New York City, striving to achieve his dreams, making the best of what he had, and keeping the spark of hope alive. His stories, retold by his son, Sandy, are an ironic, inspiring, chronicle of one man's life and a by‑gone age. Available on CD.
How The Empire State Got its Westernmost Border
Ever wonder why New York State's border makes that right-angle turn in its western corner? New York history demonstrates truth that's stranger than fiction.
The Great American Hoax -
Watergate, Savings & Loan Debacle, Enron, and Worldcom step aside. These true stories describe get-rich hoaxes of an earlier age in their historical context.
Fantastic
Welcome to Chelm's Pond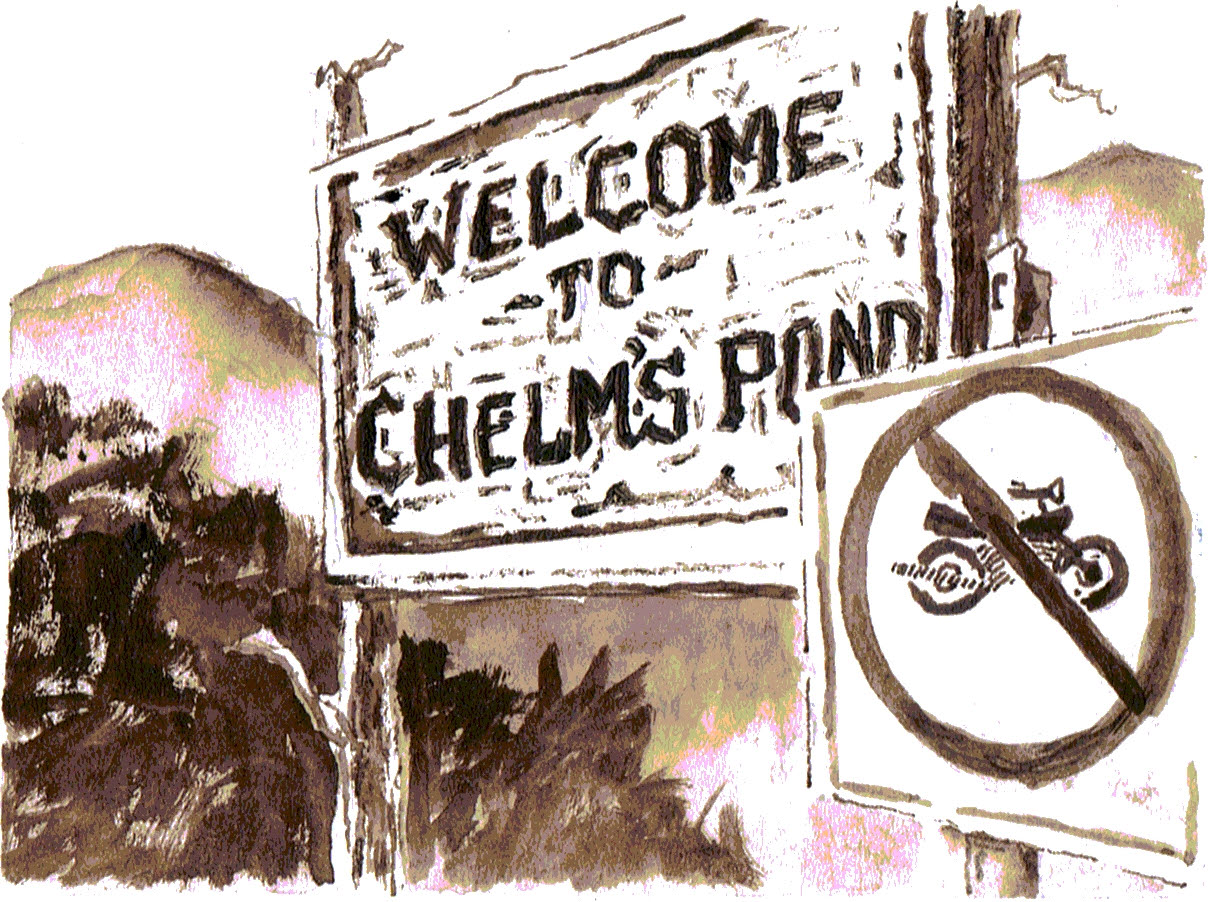 The legendary fools of Chelm have migrated to a new home – where every acre is two acres, where you can till the soil with a teaspoon, and where there are not only four seasons, there are five. When Bloomie (the ambitious proprietor of The Broiled Beet – serving the finest in Adirondack-Ashkenazick fusion cuisine – and the loveliest, kindest, and sincerest shaineh maidel in all of Chelm's Pond), and Adirondack Mendel (the renowned adventurer, outdoorsman, and Adirondack guide who always tells the truth even if he has to lie to do it) fall in love, and they are guided by the learned, honored, and beloved Rabbi Chayim Shmayim (the oldest and wisest khokhem in Chelm's Pond), the results raise serious questions about the nature of God and the meaning of prayer, but in an extraordinary way that could happen only in Chelm's Pond. Hear the latest about Bloomie, Rabbi Chayim Shmayim, Adirondack Mendel, and Aufruf, the only talking dog in Chelm's Pond. Click here for information and videos …
The Adventures of Cyber Bill and his Virtual Robot, ABE
In the tradition of Pecos Bill and Paul Bunyan, these tall tales for technological times reconstruct the history of the electronic frontier while imparting a bit of the true history of the Internet for good measure.
Two Kinds of Liars
There are two kinds of liars: those who tell lies for fun, and those who tell lies for profit. Bill Greenfield – legendary hunter, trapper, fisherman, and guide – was "the goldarndest, most unreasonable liar you ever saw." He told lies for fun. But George Hull, perpetrator of The Great American Hoax – the Cardiff Giant – told lies for profit. Two very different men, both Civil War veterans, provide tales both true and tall.
Storytelling Workshops
Stories at Work®: How to Create, Tell, and Use Stories with Groups and Organizations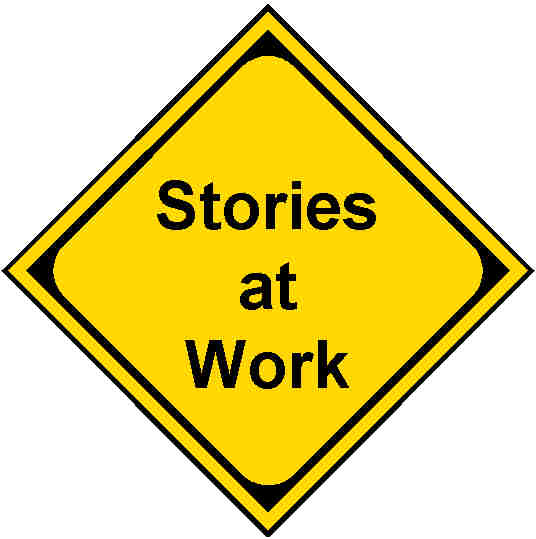 In this workshop for trainers, facilitators, and consultants we explore storytelling and how it can be integrated into professional practices. Building on their own experiences participants enhance their abilities to create and tell their own stories and how to help a group tell its story.
Sample stories I use in this workshop:
Stories at Work®: Communicating an Organization's Purpose and Values
Stories are told at work, and they also do work, that is, stories can help an organization accomplish its aims. This workshop helps you understand how to use storytelling in your organization to share knowledge, promote values, and foster change. We can help your organization tell its collective story and create a story for the future. The stories you tell at work can communicate more about your organization than the "mission, vision, and values" placard in the main lobby.
How to tell a Jewish Story
In this workshop we explore the question, what makes a story a Jewish story. We explore various explanations and definitions and then proceed to the next question: How do you tell a story. This workshop is for anyone – teenagers, educators, grandparents – who wants to learn or sharpen their storytelling skills and who has a particular interest in Jewish stories. For my thoughts on this topic, see What is a Jewish Story.
Storyteller in Residence
For an example of a storyteller-in-residence program, click here.